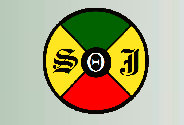 Saxon James Pty Ltd


Home Page
Topics

---
About Us

Website designed by K Crow
All Copyright on this website with Saxon James Pty Ltd.
(Cont. from Home Page)

ABOUT US
Saxon James is a pioneering company based in Queensland (Australia), promoting lifestyles that are consistent with obtaining constitutional leanness. From research in cellular and hormonal regulation of fat tissue, a series of presentations have been developed for the general public under the acronym "L.E.A.N." Greatly controversial, we challenge old weight loss beliefs with new ideas based upon observable evidence.

The letters in the acronym L.E.A.N. stand for Learn, Exercise, Anti-ageing and Nutrition. Broadly covering their respective topics, they replace accepted dogma with new understandings and techniques. These presentations primarily make constitutional leanness and its health benefits both understandable and easily obtainable for the average person, increasing dramatically effective weight control and healthy longevity.

Private and corporate consultations are also given to those seeking specialised information not available in the general presentations. Please contact us if you require focussed advice in any of the areas of leanness, eating control, anti-ageing, nutrition, exercise or associated subjects. Privacy is always absolute!

We also own the only Australian Hoodia plants. Working in close association with the Western Australian State Government we've developed a unique super-strain Hoodia plant for suppressing appetite in the brain.

We have the only legal source of Hoodia within Australia and possibly the only super-strain in the world. All imports into Australia of Hoodia products are destroyed by customs as part of our international treaty obligations under CITES (see Hoodia pages).



                            *********************************

Helping manufactures lower costs!

Under Reconstruction