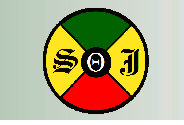 Home
Page



Website designed by K Crow
All Copyright on this website with Saxon James Pty Ltd.
We service the wood machinery and other industries
with full electrical contracting, CNC machine
servicing, and total manufacturing maintenance
SEVEN DAYS A WEEK!

Maintenance costs reduced by up to 50%
while doubling the life of your capital plant.

*************************

Complete maintenance shop with
CNC and manual machining, welding,
extensive polyurethane fabrication, etc

*************************

PLUS... as licenced electrical contractors
we see every new factory installation as
an opportunity to show we're worthy
of your continued servicing needs.
Helping manufactures lower costs!

Under Reconstruction
Saxon James Pty Ltd