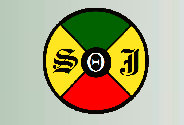 Saxon James Pty Ltd

Website designed by K Crow
All Copyright on this website with Saxon James Pty Ltd.

VACUUM PUMPS AND ROUTER SPINDLES

We service all vacuum pumps (typically Busch and Becker) and the whole range of router spindles found on CNC routers such as Anderson, Morbidelli, Biesse, etc.

In one such example a water-cooled router replacement was quoted by the machine supplier as $28,000 (with 2 weeks delivery), but we repaired it for less than $2,000 (with a 24 hour turn-around... and that included pick-up and delivery).


*********************************

Please continue to the Topics Page.
Vacuum Pumps
& Router Spindles

Helping manufactures lower costs!

Under Reconstruction