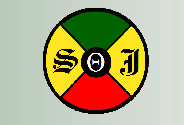 Saxon James Pty Ltd
CNC SERVICING & REPAIR

Our foundation stones are apprenticeships in (a) CNC Electrical and Electronic Engineering and (b) Machine Tool Fitting. We service all kinds of manufacturing machines from a variety of industries.

Our work is fairly evenly spread between dealing direct with the end user, dealing with the over-flow of work from machine dealerships, and representing machinery agents who don't have a presence in Queensland.


                            *********************************

To be continued...

Website designed by K Crow
All Copyright on this website with Saxon James Pty Ltd.
CNC Machine Servicing



Helping manufactures lower costs!

Under Reconstruction